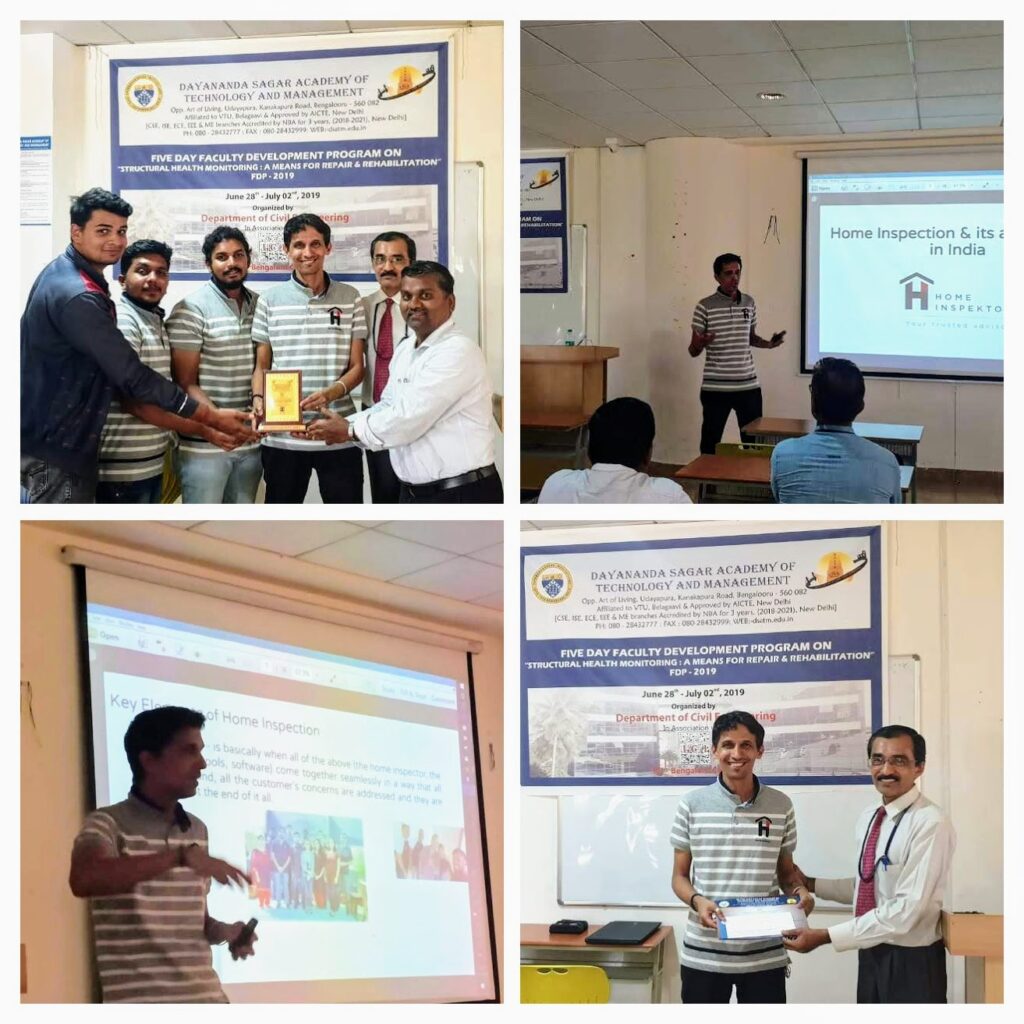 HomeInspeKtor's presentation at the Dayananda Sagar college.
HomeInspeKtor was invited recently to present at the Faculty Development Program on the topic of Structural Health Monitoring organized by the Dayananda Sagar Academy of Technology & Management, Bangalore.
Vivek, Venu, Uday and Tarun represented HomeInspeKtor and the talk was very well received.
The goal of the program was to enrich the knowledge of the teaching facility to carry out research activities in the field of modern day Civil Engineering and deliver good teaching to the student community.
Vivek explained what the various aspects of home inspections are and how the home inspection industry is a viable career option for 1000s of graduating engineers India wide.
Both the institution and HomeInspeKtor looked forward to having such mutual academic interactions in the near future for the benefit of students, the institution and the organization.
Bangalore, July 4 2019.