Reasons?
A Re-inspection service is needed for the following reasons:
To check how well the issues found during the original inspection have been fixed.
To check aspects that might not have been ready during the original inspection.
What gets checked?
In terms of coverage, (1) every issue that was either found during the original inspection and subsequently fixed or (2) every check that was missed out during the original inspection due to incompleteness is covered in the re-inspection service. The checks in cases (1) and (2) above will fall in the categories shown in the adjoining graphic.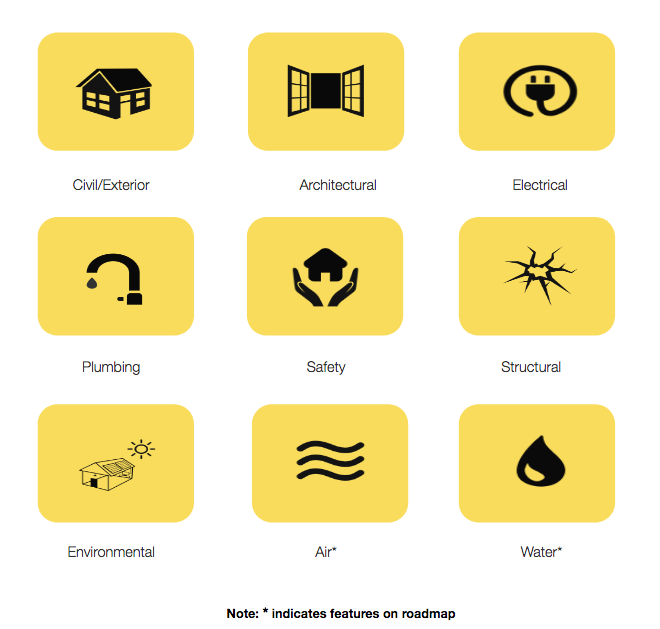 What report do I get?
A comprehensive update report is provided shortly after the re-inspection is performed. You can request a sample report by providing your details below.
[ninja_form id=6]
What are home inspections?
Home Inspection is a comprehensive examination of the condition of a property using tools, technology & well laid out process, often in connection with the buying/selling/renting of that property. Typically, home inspections are conducted by internationally qualified and well-trained inspectors in a non-invasive method.
Learn more here.