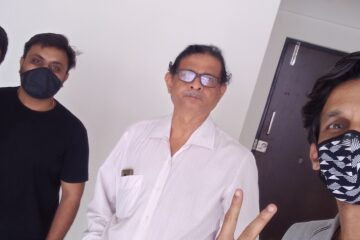 Alok's Father, Godrej Eternity
Kanakapura Main Road, Bengaluru
Were surprised to find considerable amount of serious issues, though this project is from a market leading builder!
HomeInspeKtor team has done a wonderful job with the inspection of our apartment. The overall process of contacting  the team, understanding the procedures, scheduling the inspection and receiving the report was seamless. The entire process is also digital and this was important for me as i am based outside India.
Our apartment inspection was done on Jan 20th 2021 by a team of qualified professionals who not only inspected every bit and corner of apartment, but also explained most of the issues to my father who was present during the inspection. We were not expecting many issues considering that the project is from a market leading builder. But were surprised to find a considerable amount of serious issues which we wouldnt have identified without an expertise in this area. We are satisfied and impressed with the quality of work from this team. HomeInspeKtor also offers a reinspection visit where the reported issues will be re-inspected to make sure the builder has rectified it correctly. I am in the process of getting these issues rectified by the builder and would schedule a re-inspection visit post rectification.
I would like to thank Vivek for being flexible in scheduling the visit and for being transparent and prompt in all the communications we had. Appreciate the team's professional attitude.