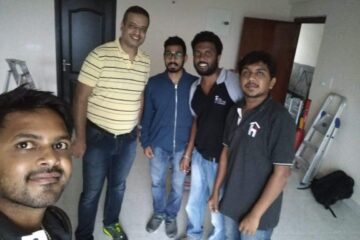 Anees and Muslim, Shriram Summitt
Electronics City, Bengaluru
The team uses qualified instruments for inspection of structural, plumbing and electrical systems + aesthetics of the structure!
1) HomeInspeKtor team is highly professional in the work they did w.r.t inspection of our flats at Shriram Summit.
2) The quality of inspections been very high and the details provided were exceptional. The CRM supervisor on a personal note did mention that it helped them identify gaps proactively in other flats too.
3) The team uses qualified instruments for inspection of Structural issues, Plumbing and Electrical lines + Aesthetics of the structure. It was helpful for us to identify major gaps which otherwise was not possible for us to determine.
In summary, I highly recommend HomeInspeKtor services for any home buyer to secure their investment in proactive manner. It will help them avoid compromise on quality of construction and at the same time help them visualize all the aspects of a wonderful home.