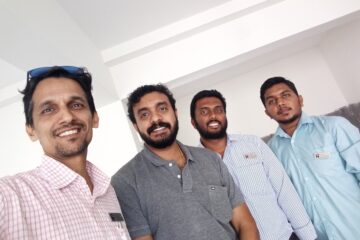 Roshan, Alembic Urban Forest
Floored by the professional attitude shown by every member of HomeInspeKtor!
I have been floored by the professional attitude shown by each and every member I have interacted at HomeInspeKtor. Their commitment to do a thorough job was clearly evident in the way they started their inspection, the way in which they patiently inspected each and every minor aspects, through to the manner in which they explained the issues identified. They also recommended the technicalities behind certain issues and how to correct those as well. The last mile of preparing and sending the report was also very smooth. Overall, I am extremely happy that I chose to go with HomeInspeKtor. I can only wish unparalleled success to these customer oriented folks, and strongly recommend those who are planning to shift to their dream homes to employ these people's services to have a peaceful move-in to their apartments.