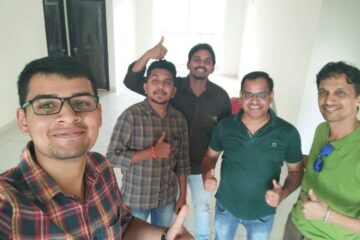 Saravanan, Prestige Lakeside Habitat
Varthur Main Road, Bengaluru
When the builder accepted to rectify most of the issues, I was fully satisfied!
When I was given handover of the Flat, I was wondering how am I going to review all the aspects of the Flat and get it rectified from the builder ASAP.
Then I come to know about the team which helped me in achieving this.  It was really nice to be associated with HomeInspeKtor.
The team is really professional. They looked into every small aspect of my new flat and found all the issues that we could not catch with our eyes and which can become a potential problem after some few months. The tools used by them are very simple to understand by a layman. So it was easy to convince the builder to rectify the problems.
After handover it will take almost few months before moving into the flat and few more months to find the problems. If we ask the builder during the later point of time, there are fair chances that he may try to give some excuses. Hence HomeInspeKtor at the time of handover is the right choice.
When I saw them inspecting I was thinking that I made a right choice. When I saw the report which was given couple of days later, I was much more impressed. When the builder accepted to rectify most of the problem mentioned in the report, I was fully satisfied.
Kudos to the HomeInspeKtor Team !!!!
I strongly recommend this to all the new flat buyers ….