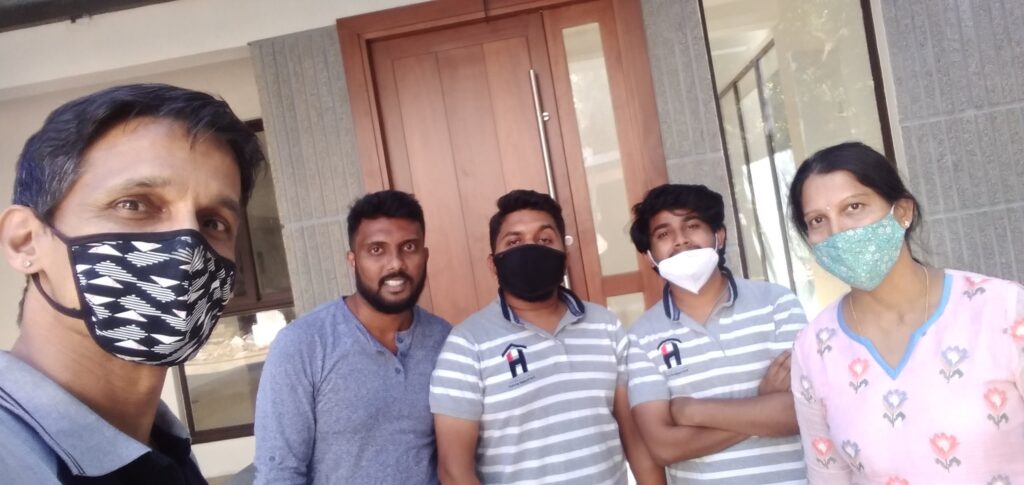 Mrs. Giridhar, Under the Sun - Villas by Fortius Infra
Very impressed with their thorough, end to end service carried out by experts; would definitely recommend to everyone before pre-handover inspection of homes!
I had a very pleasant experience with the services provided by "HomeInspeKtor" for the pre-handover inspection of my new house in Bangalore. As I was not in India when my builder sent me an e-mail informing that my house is ready for handover, I started looking on the net for an agency who can provide such services. I realized that there are hardly a couple of agencies who provide such services for a retail investor. HomeInspeKtor was one of them. When I approached Vivek who is one of the founder of this company, he was very responsive and explained the whole process in detail and also sent me via e-mail the process and the inputs / documents required for the inspection.
I signed up for their service and provided the required documents which are quite simple. Their team of experts from various disciplines like civil, electrical, plumbing, etc. visited my house on the day of appointment and did a meticulous inspection of both interior and exterior of the house. A couple of days following the visit they issued a very through report (of 150 pages) highlighting the issues including the very minor ones which most of us would usually miss and detailed pictures of these issues so that the builder can understand easily and rectify them.
I am very impressed with their services and would definitely recommend to anyone who would like to do a pre-handover inspection. In fact, when I showed their report to my friend who invested in the same property, he immediately approached the HomeInspeKtor to sign for their services.