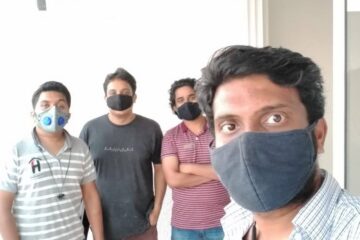 Subhash's Brother, Prestige Kew Gardens
It was thorough inspection, highlighting all the negative and positive issues found in the home!
Initially I spoke to Vivek and told him I was working in USA so can't personally be there for the inspection. He is very friendly and is very transparent on things they do and gave me complete details on what I was looking for. I was also looking at exact measurement of flat and ceiling height after construction which they covered in their service. I choose the 2 inspection package from their service. The team was quite good who came and did the inspection, they were punctual on time. My brother was accompanying them to the flat, he was in middle of something when they arrived but they waited patiently without rushing his work. They did thorough inspection of home and highlighted all the negative and positive issues. I was happy with things they highlighted; the same was conveyed to the builder. For the second inspection due to Covid situation, we were unable to proceed and had to cancel the booking. We conveyed the same to HomeInspeKtor team; they accepted the situation and told there will be an admin fees of 2k and rest will be given back.
Overall it was very pleasant experience hiring HomeInspeKtor for inspecting my house after hand over.